About Us
Founded by an Island native, Diederick SXM Tours & Taxi Services has been in business since 1995 providing quality tours and transportation on the beautiful Island of St. Maarten/St. Martin.   Our mission is to showcase this wonderful Island, sharing with you the beauty, culture, and natural resources while providing you with an enjoyable, relaxing, and educational experience that you will lock in your memory for the rest of your life.  We want to make sure that when you depart from our Island your only thought will be "when can I return to St. Maarten/St. Martin!".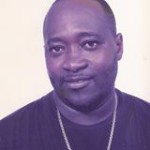 Diederick Hodge, the founder and owner of Diederick SXM Tours & Taxi Services was born and raised on this beautiful Island called the Friendly Island of the Caribbean.  He is the 9th of 12 children, born and raised on a farm here in St. Maarten.  Going to school and working since the age of 16, Diederick has learned what it takes to provide a quality service.  Diederick has been involved in hospitality industry since the age of 16 years old, working in various positions such as Electrician, Bell-Man (room service), sports bar (bar tending and cooking) all of which helped and motivated him to venture in the specific area of Taxi service and Tours, finally guiding Diederick to establish his own company in 1995.
DIEDERICK SXM TOURS & TAXI SERVICE, also know as DIEDERICK SXM ST. MAARTEN ISLAND TOURS, hopes that you will give us the opportunity to show you the many beauties of the Island of St. Maarten/ St. Martin.  We offer our services so that you can explore the Island, taking you to see all it has within to offer.  With over 20 years of experience we are sure that you will leave the Island with a love for her beauty buried deep within your heart and mind.  I sincerly hope  to see you here soon so that I can share my love for the Island.  For further information you can visit our Tours Page, call us at 1-347-509-0725  between the hours of 8:00 a.m. and 11:00 p.m., send a message from our Contact Us Page or visit us on our Facebook Page.
About St. Maarten / St. Martin
The 37-square-mile island of St. Maarten/St. Martin often referred to as the crossroads of the Caribbean, located at the northern end of the Lesser Antilles, approximately 150 miles southeast of Puerto Rico. The island is just three hours from New York City and two hours forty-five minutes from Miami.
First settled by the Arawaks and was discovered by Christopher Columbus on behalf of Spain in 1493. Columbus sighted the island on November 11th, the holy day of St. Martin of Tours, and so named the island after him. For the next 150 years the island was passed between Holland, England, France and Spain.  In 1648 St. Maarten was peacefully divided between Holland and France. The Dutch side is knows as St. Maarten and the French side is know as St. Martin.
Island Facts…..
Weather: Sub-tropical, with trade winds from the Caribbean Sea and the Island has a year-round temperature of approximately 80°F (27°C).
Language: English is the predominate language in the island, however the official language on the St. Maarten side is Dutch, and is officially French on the St. Martin side. French Creole, Spanish, Papiamento and other languages are also spoken.
Population: 41,000 people live on St. Maarten and 36,000 on St. Martin.
Currency (Dutch St. Maarten): Netherlands Antilles florin (NAf); the official exchange rate is NAf 1.77 for each US$1.00 U.S. dollar.
(French St. Martin): The official monetary unit is the euro.
Electricity (Dutch St. Maarten): 110-volt AC, 60 cycles (same as U.S. & Canada)
(French St. Martin): 220-volt AC, 60 cycles (requires the use of adapters and transformers)
Time Zone: Atlantic Standard Time, year-around
Be sure to like us on facebook!